Not even I would have guessed we would be at such a fast clip right now. When the Covid-19 pandemic hit us, we saw a huge drop off of about 35% in activity back in March and April. Now and in the last few months, sales have been outpacing this time last year. Sale price averages have been way up to over 13% YoY. Buyers, you should not be turned off from this number and I'll explain why after I explain why we are seeing this activity.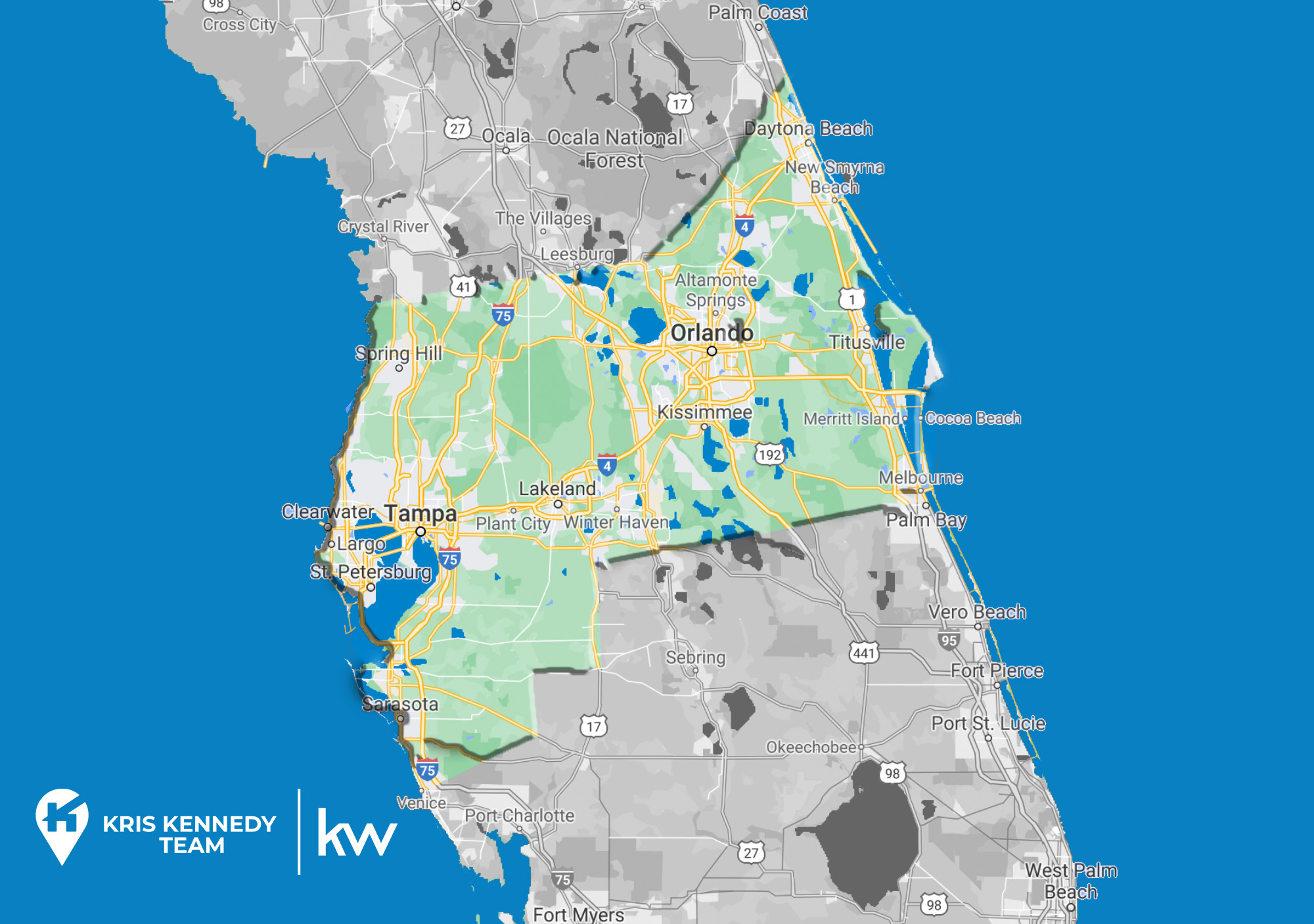 Data includes the areas highlighted on the map.
The market is moving fast like this for a few reasons.
There was obviously a lot of pent up buyer demand during the first few months of the pandemic and those buyers have been out in full force. Additionally, now that many people are able to work remotely, they are looking for larger homes that are outside of big cities. So it is, the same reason we love living here in Florida, home shoppers from all over the US are also looking to relocate here and they are. Finally, the interest rates are extremely low!
For the people worried with overpaying with sale price averages up 13%, this is for you. The current interest rates are at 2.86% which is just absurd. Even with higher price tags, many of the homes are just as affordable as last year because of the lower interest rates. This chart will explain why.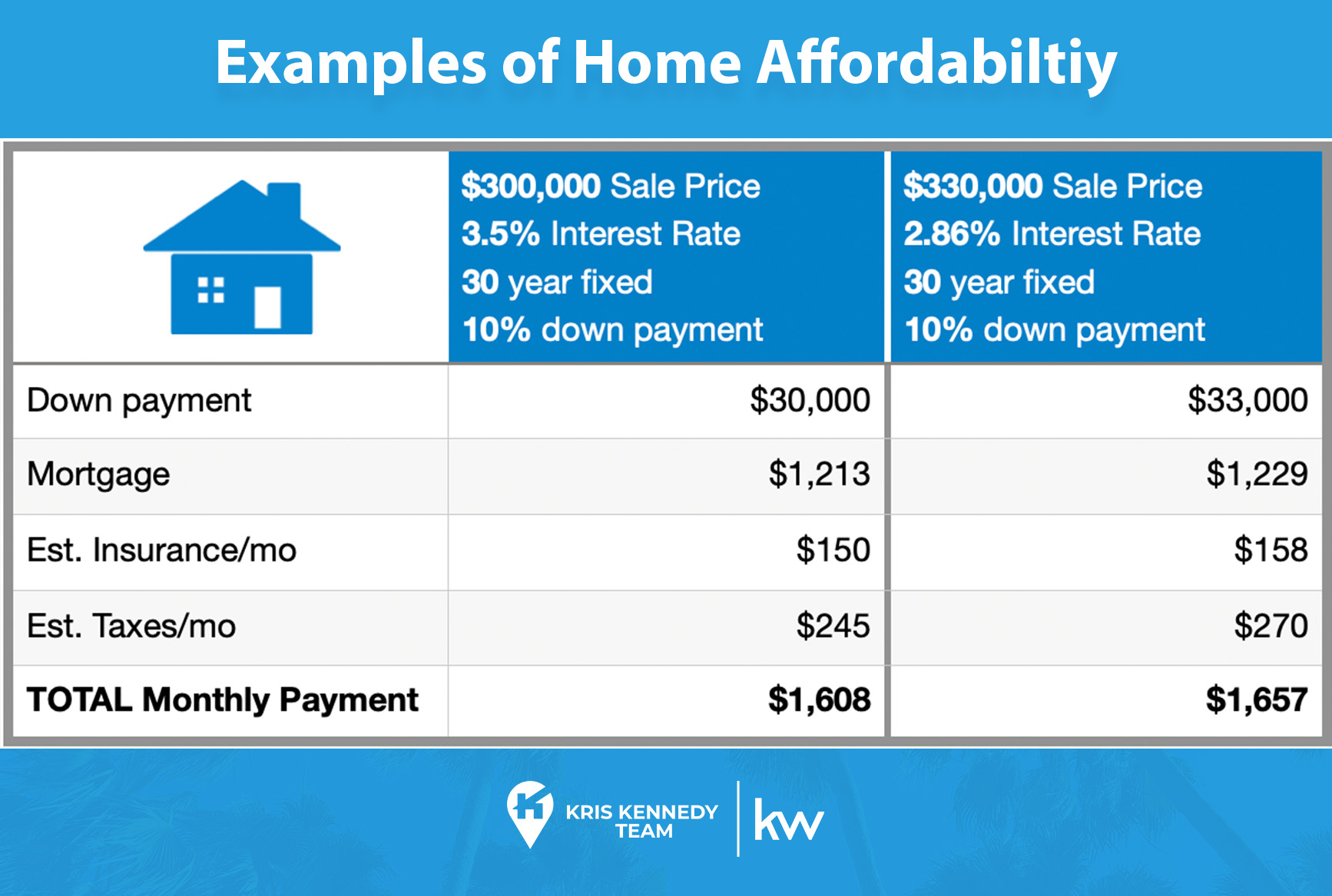 This positively affects sellers as well because more homebuyers can now afford the seller's homes. Let's look at how an interest rate and price change affects your monthly payment. (See the infographic above)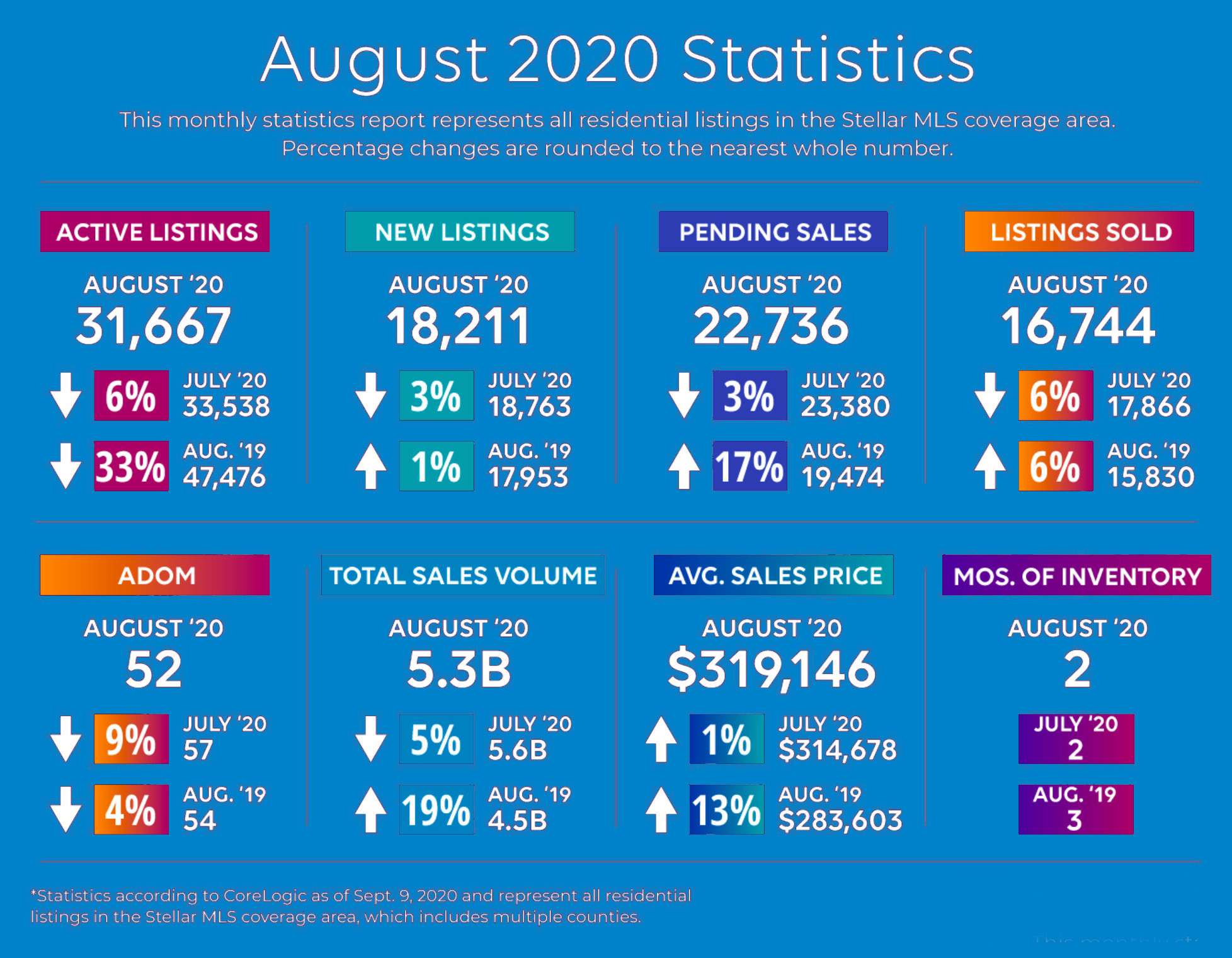 See the above infographic for details on our current market performance for the Central Florida areas.
If you would like to take a look at Tom Brady's/Derek Jeter's home and Shaq's home, they both went on the market this week. Links are right here in my blog or description depending pin where you're seeing this video. Shaq's home looks like it needs some serious updating, so I do not recommend it unless you're up for a project. The Jeter/Brady home looks magnificent and turn-key if that's what you're going for.
Now, the Kris Kennedy Team can help with either of these homes because we have expanded into Orlando. Our Orlando website is https://www.orlandokris.com/.