The Coronavirus Pandemic has already impacted the world, the stock markets, and most of everyone's current lifestyle. It seems only natural to wonder what's happening or what's going to happen to real estate as a result of the dynamic changes we are all experiencing. I have had numerous calls and questions about what's happening and I wanted to provide the most up-to-date information for everyone. Please take 3 minutes to watch this video and it will explain a lot about the current impact the Coronavirus is having on real estate.
The Coronavirus Impact on Tampa and Orlando Real Estate
Most statistical real estate data is published 1 to 2 months behind. This data reflects the most current full week of real estate in wide-ranging areas including a 25-mile radius around the greater Tampa Bay and greater Orlando. The results are similar.
The Maps and Charts for your reference: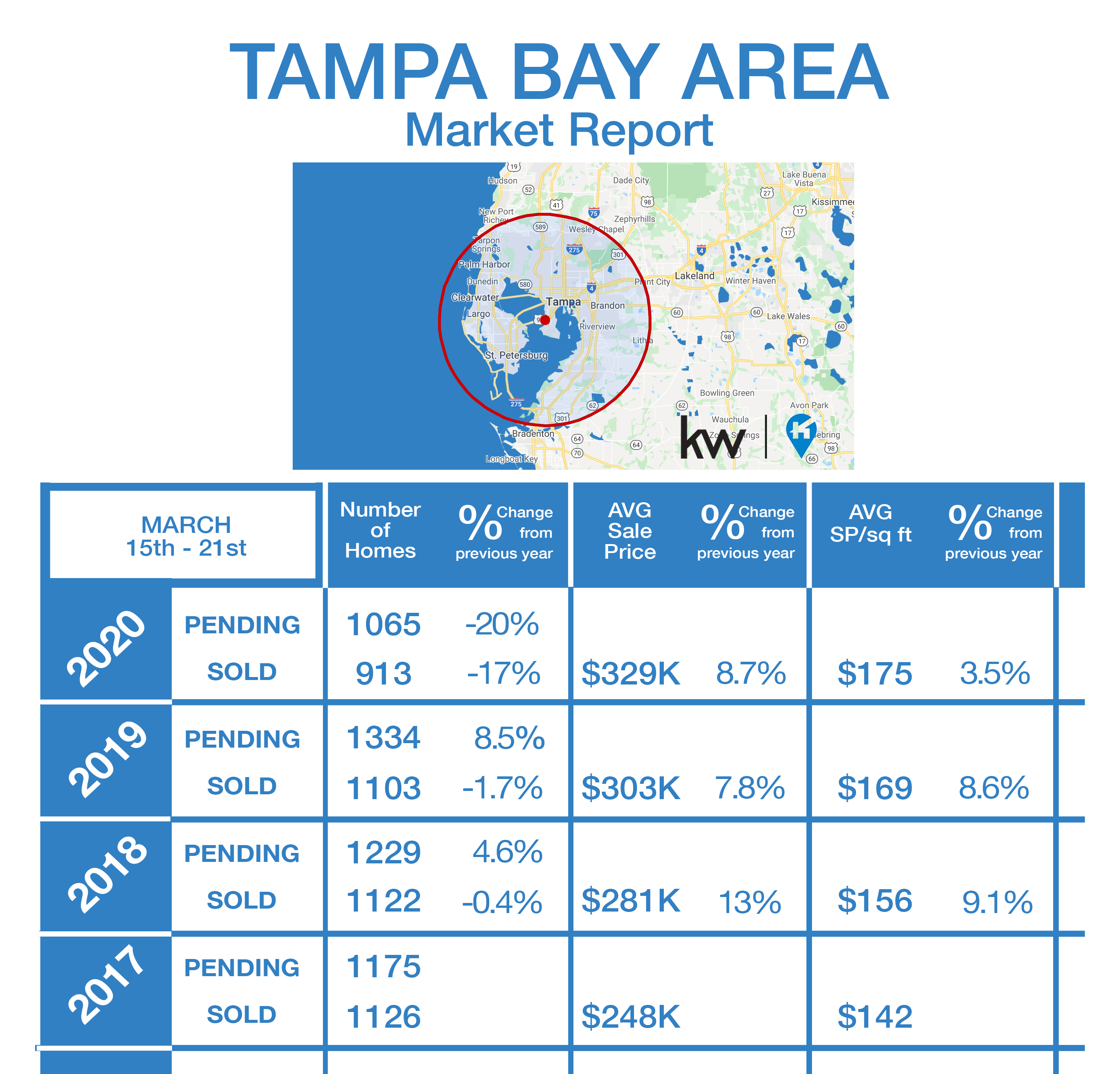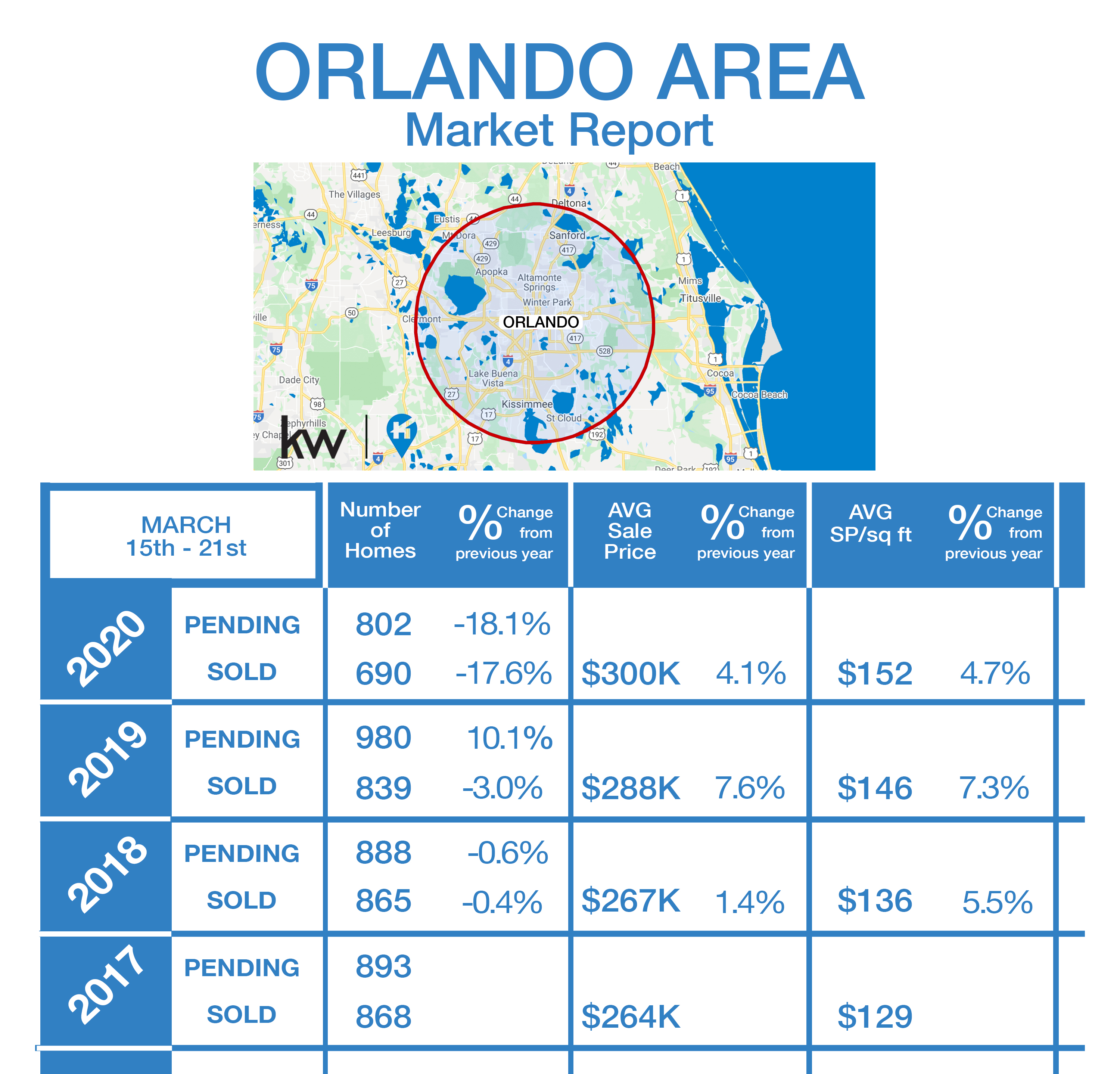 The charts show that there was a consistent amount of homes sold for this time frame (March 15-21st) in 2017,2018, and 2019. There was about a 17% decrease in the number of homes sold for this timeframe this year. To understand the implications, we must also look at other important information such as sale price trends and supply-demand trends.
Sale prices have increased year-over-year since 2017 and this still remains true as of the time this blog was published. Sale prices are still up from this time last year in both the Tampa Bay and Orlando areas.
Supply is the total amount of homes available for sale. The relative area in Tampa Bay currently has about 10,130 available homes. In the last month, February 22 to March 21, there were about 4,645 homes sold. This equates to 2.18 months of inventory in the Tampa Bay area, which is extremely low. A balanced market is about 5 to 6 months of inventory. Similarly, the greater Orlando area has about 7,840 available homes for sale. There were 3,560 homes sold in the same time frame, so there are about 2.2 months of inventory in the Orlando area which is still very low.
If you would like any advice on how to handle this dynamic changing market, even if you are located in a different market, reach out with any questions as we are happy to help any way we can.
Stay Safe!
-Kris